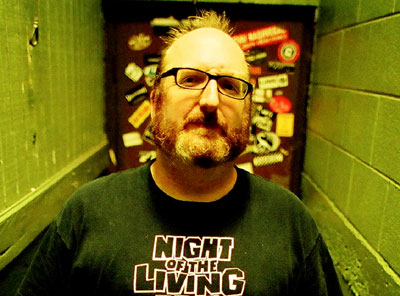 He's Baaaaack!
That's right folks, Brian Posehn returns to Toronto for One Night Only at The Annex Wreck Room on Friday October 19th at 8pm.
Tickets are $20

In the two years since Brian was last here he's been a busy guy.
He co-starred in the Judd Apatow's latest film Five-Year Engagement, performed as one of the stars on Just For Laughs 2011 Tribute To Nerds, appeared on John Oliver's New York Stand Up Show on Comedy Central, and is currently a writer on the new Charlie Sheen series Anger Management on FX.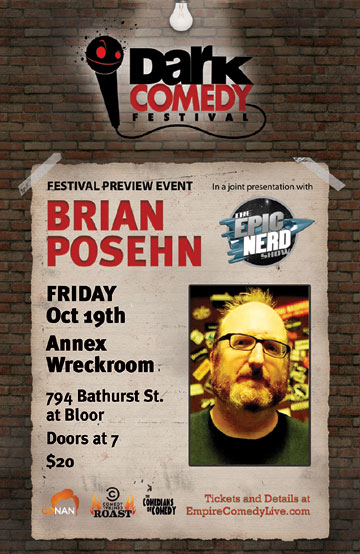 Prior to this Brian starred in all 3 seasons of Comedy Central's The Sarah Silverman Program, performed at The Comedy Central Roast of Bob Saget, and released two stand up records on Relapse Records.
But one of the most notable achievements on Brian's resume is that he is one of the founding members of the legendary Comedians of Comedy Tour & TV Series alongside Patton Oswalt, Maria Bamford, and Zach Galifianakis.
Tickets are $20 and are available here!
The Annex Wreckroom is at 794 Bathurst Street (at Bloor). Doors open at 7:00, show starts at 8:00.
This show with Brian Posehn is a joint production of The Dark Comedy Festival & Empire Comedy Live
Here are a couple clips of Brian's stand up including his appearances at the 2011 Just For Laughs Festival, and John Oliver's New York Stand Up Show
(Sorry about the painfully mediocre Comedy Network Video Player)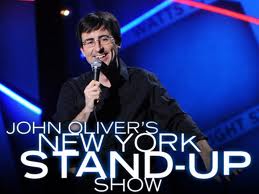 Here's a YouTube clip of Brian Posehn at Coachella back in 2007