From NOW Magazine's Top 10 Comedy Shows:
"Comedy Mensch: Ian Atlas, producer of Empire Comedy Live and one of the nicest guys in the business, brought at least a dozen first-rate acts to the city"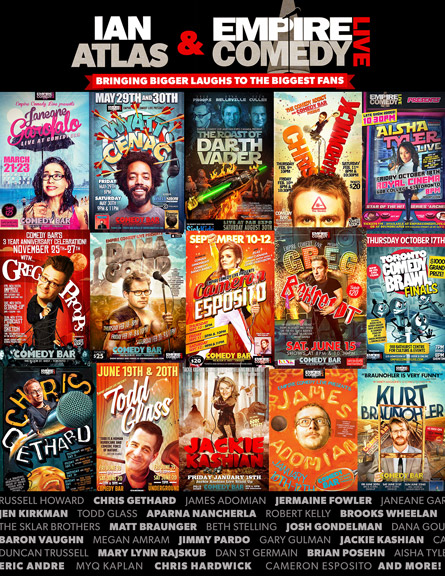 Since 2008, we've had the privilege of presenting exceptional performers and sharing them with a fantastic audience
We've got some great shows coming up, and we're constantly working on bringing more of your  favorite performers to town. We've also eager for the chance to introduce you to some of our new favorites.
For the uninitiated, this is not your standard comedy club experience. These shows are built for fans and lovers of great comedy, and if that interests you we hope you'll join us sometime.
We love these performers and have an absolute blast presenting them for our fans.
If you have any questions, or requests, feel free to contact us via the feedback form below. We're always happy to hear from you.
Thanks!
Ian Atlas
Empire Comedy Live
Got something to say?
Get in touch with Empire Comedy Live Here:
[wpforms id="18980″]
Sign Up For Secret Shows And More