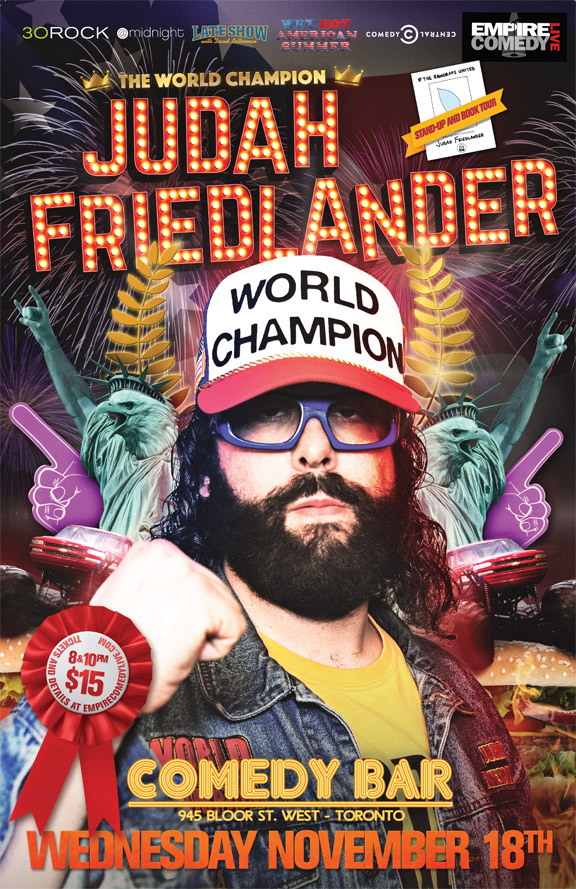 Judah Friedlander returns to Toronto for one night only for a pair of stand up events at Comedy Bar.
Judah will also be signing copies of his new book "If The Raindrops United"
Wednesday November 18th
Comedy Bar Mainstage
945 Bloor St W (at Ossington Station)
8pm & 10pm – $15
Click Here for tickets to 10pm
Hosted by Blayne Smith, w/ Sara Starkman, & Rob Mailloux
Click Here for tickets to 8pm – SOLD OUT!
Hosted by Andrew Barr, w/ Paul Henry Murphy, & Rick Silber
Bio: Judah is known to comics & audiences as one of the funniest and most original stand-up comedians. Seeing Judah perform live is always a unique experience. You will never see Judah do the same show twice. Because Judah is so awesome, he's also one of the most copied comedians. But a copy is never as good as the original. And no one can top The World Champion.
You can watch Judah as "Frank Rossitano" on the Emmy-winning "30 Rock" every night in syndication & on Comedy Central.
Judah has made multiple hilarious appearances on many late night talk shows including: Letterman, Conan, Jimmy Fallon & The Daily Show.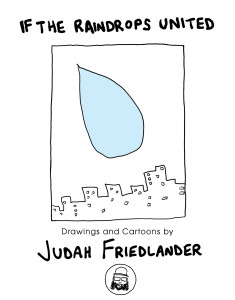 Press and media requests can be directed to: Ian@EmpireComedy.Net
Wednesday November 18th
Comedy Bar Mainstage
945 Bloor St W (at Ossington Station)
8pm & 10pm – $15
Click Here for tickets to 10pm